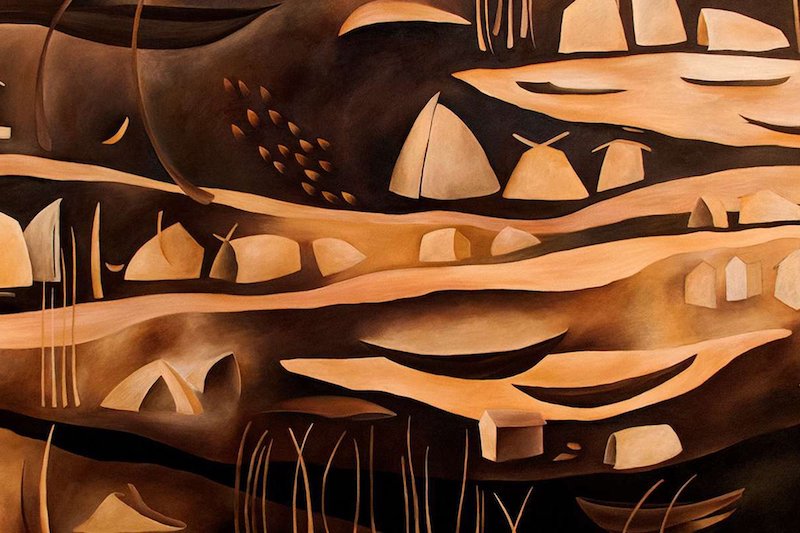 October 19,2018–February 3, 2019
Elizabeth Irving's paintings present a mythological interpretation of the Alaska landscape, reflecting a lifetime lived in the far North with formative years spent on the vast, silt-laden Tanana River.
She says her understanding of landscape is complex and personal, inspiring dreamlike images of landscapes in her paintings. According to Irving, the works in this exhibition use boat and river to symbolize the soul's spiritual travel from the earthly plane to other dimensions.
Informing her process in these works are stories from Egyptian lore, Native American spiritual rites, Greek mythology and stories from her own Viking ancestry. What results within the earthen hues of her large oil paintings is, in her words, "a metaphorical representation of change and transformation."