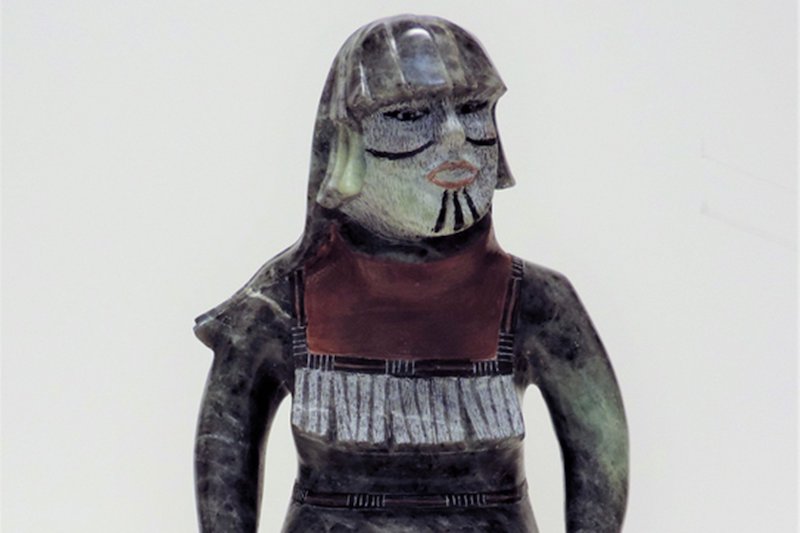 September 7, 2018–April 14, 2019
Gertrude Svarny grew up in Unalaska until she was evacuated and interned during World War II along with nearly 900 Unangax people of the Aleutian and Pribilof Islands. Those who survived and returned home found their communities ransacked and burned. Today, Svarny lives in Unalaska, where she makes her artwork.
Although Svarny painted in her younger years, it wasn't until age 51 that she dedicated her life to making art. She is an accomplished weaver, bentwood artist, and ivory and soapstone carver. Within all of her works are traditional materials—pigments made of local minerals, decoration created from sinew, seal intestine and sea lion whiskers—and a distinct interpretation of Unangan history and culture.
Svarny's work is housed in numerous permanent collections around the world. In 2017, she was honored with a Distinguished Artist Award from the Rasmuson Foundation and received an Alaska Federation of Native President's Award for her involvement in the arts.