Known as America's final frontier, Alaska is home to countless trails and parks to explore. Anchorage itself boasts more than 200 parks and 250 miles of trails perfect for a hike, run, or even bike. With all these trails within city limits, you don't even need to leave to enjoy all that the beautiful state of Alaska has to offer.
Anchorage's trails feature wooded areas, paved pathways, and the opportunity to discover wildlife and beautiful vistas. These are some of Anchorage's must-see parks and trails: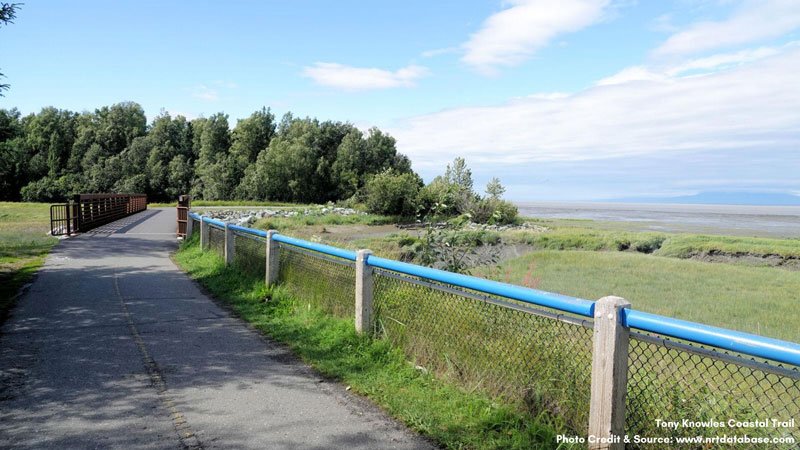 Ride Down the Coastal Trail
The Tony Knowles Coastal Trail takes you along the shore of Cook Inlet, through the city's bustling downtown, and on to Kincaid Park, a 1,400-acre park with even more trails to discover. The 11-mile paved trail takes you on a tour of Alaska's diverse scenery, from coastal marshes to tree-lined hills. Many visitors have also spotted eagles, moose, and other wildlife on the trail.
The best way to enjoy this trail is by bike, and there are numerous bike rental companies offering a cheap way to explore the city. As the trail takes you out of the city and along the coast, you'll find breathtaking views of Mount Susitna—and even Denali and Mount Foraker on a clear day.
You can even cross a few other sights off your Anchorage bucket list as you traverse the Coastal Trail. Take a stop at one of the many viewpoints and parks along the way, including Earthquake Park and Point Woronzof.

In the summer, you'll find a lot of running events taking place along the Coastal Trail, from the Mayor's Marathon to the Anchorage RunFest. There are also Segway tours and other group tours available to explore the trail.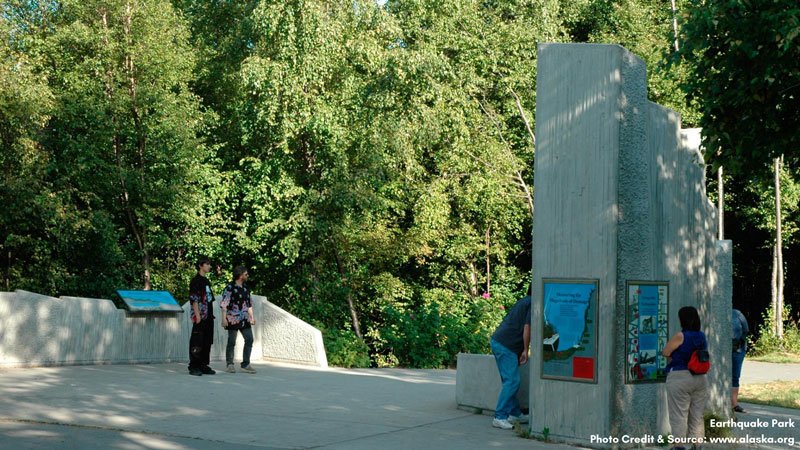 Discover History at Earthquake Park
On March 27, 1964, a magnitude 9.2 earthquake struck Anchorage, the largest ever recorded in North America. The Alaskan landscape was forever changed by this historic event, and Earthquake Park allows visitors to get an up-close encounter with the damage.
A massive landslide destroyed the neighborhood now commemorated by the park, and evidence is shown in a sharp drop-off above peculiar-looking rippling hills north of the park. Several displays educate visitors on what happened that fateful day in 1964 and tell the story and aftermath of the natural disaster.
Earthquake Park is accessible just off the Coastal Trail, and there are several miles of trails with spectacular views of the city. Of course, there's always a chance for a moose sighting as well!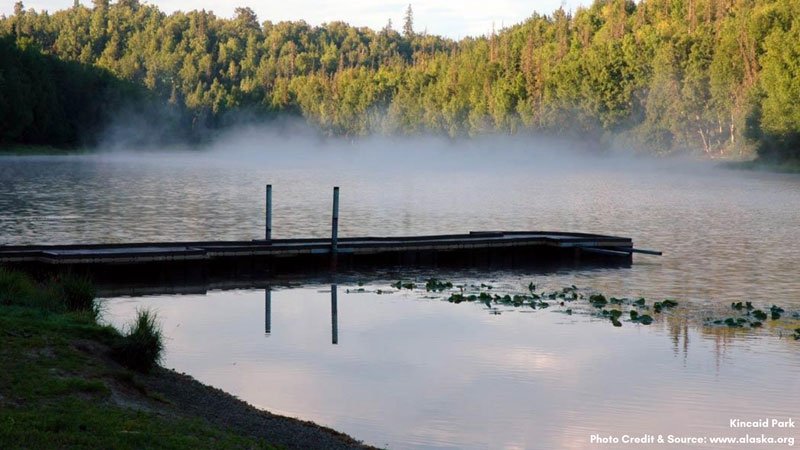 Explore the Wonder of Kincaid Park
If you rode the Coastal Trail the full 11 miles, you'll end up at Kincaid Park, a 1,400-acre city park rife with wilderness and wildlife. While it's close to the city, you'll forget you're near civilization at all with the park's 40 miles walking trails and 20 miles of bike paths on the Cook Inlet coast.
There are opportunities to go fishing, play disc golf on an 18-hole course, and even relax on a secluded beach. If you're interested in viewing wildlife, Kincaid Park offers plenty of opportunities, especially on the drive into the park. Follow Raspberry Road, and you're sure to run into moose and black bears.
The region once acted as a military installation. You'll notice old sheds and buildings converted from old bunkers. The Kincaid Park Chalet, a venue known for hosting scenic Alaskan weddings and other events, offers awesome views of Denali and Fire Island. In the winter, the trails turn into cross-country ski pathways.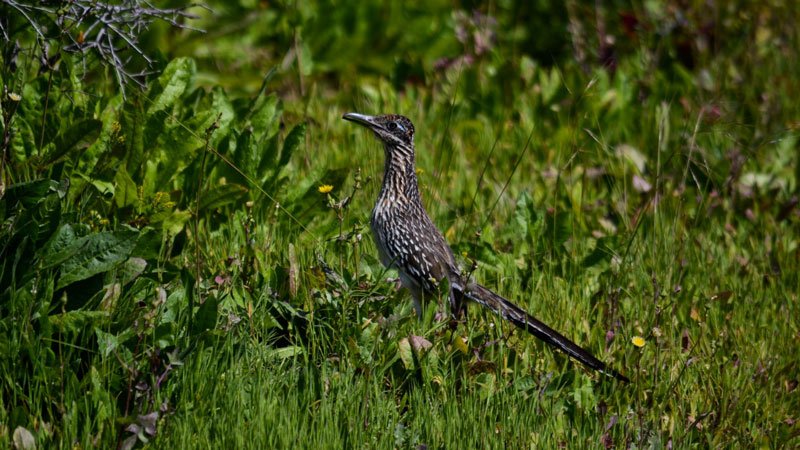 Go Bird-Spotting at Potter Marsh
Bird spotters and other avid wildlife junkies ought to have Potter Marsh on their bucket lists. Take a walk on the half-mile-long boardwalk that stretches over the shore, and take in the peaceful sights and sounds. From nesting waterfowl to schools of salmon, there's always some form of wildlife enjoying the day at Potter Marsh.
As a part of the Anchorage Coastal Wildlife Refuge, the marsh is home to about 130 species of birds. There are plenty of sightseeing tours that take visitors to the marsh, and you can even spot it along the Alaska Railroad.
Escape the City at Westchester Lagoon
Westchester Lagoon offers an urban getaway—in the middle of the city. While it's nearly steps from downtown, the secluded park makes you feel like you've stepped into a whole new world. It's the perfect respite for lunch breaks, evening strolls, or weekend picnics.
Bird watching is very popular at the lagoon, and visitors often spot ducks, pigeons, geese, and other species known in the region. The boardwalk gives you a chance to closely observe the salmon as they return to the area to spawn.
Take to the water via canoe, paddleboard, or kayak, or watch the kids enjoy an afternoon at the playground. There's even a cafe if you need a quick refreshment. Westchester Lagoon is another stop along the Coastal Trail and is easily accessible by foot or bike.
Explore Anchorage's Interconnected Trails
The Coastal Trail is just one of many trails connecting Anchorage's neighborhoods. The vast network connects different areas of the city, and there are so many to explore.
The 2.6-mile Ship Creek Trail offers a peaceful jaunt along a creek, past a fish hatchery, and the Alaska Museum of Science and Nature. It also links to the Glenn Highway bike path, a 15-mile paved trail.
The Chester Creek Trail branches off the Coastal Trail at Westchester Lagoon and takes you on a four-mile stretch through city parks to Russian Jack Park, another one of the city's green areas with plenty of trails to hike. The 7.5-mile Campbell Creek trail takes you downstream past local restaurants and shopping while connecting two major South Anchorage neighborhoods.

When you're visiting Alaska, you'll find there are so many opportunities to explore the wilderness. In Anchorage, you don't even have to leave the city to encounter wildlife and discover beautiful vistas. Add the above parks and trails to your Anchorage bucket list for a fulfilling trip with memories that will last a lifetime.